When you take an eLearning course or watch an instructional video, who do you think is behind all of it? It's not just a coach or a computer programmer. A great deal of the course developing routine rests on an instructional designer's shoulders.
Going pro doesn't happen overnight, but if you still have the passion and drive to study and practice, read our complete guide on how to become an instructional designer. We asked eLearning experts to share their insights to push you in the right direction.
What Instructional Designers Do
Instructional design is the art of creating learning experiences that help people gain the skills they need. The aim of an instructional designer is to identify knowledge and skill gaps and find the most powerful ways to close them, whether through online courses, games, or training videos. In fact, this is a person who understands how people learn and applies this knowledge to create engaging and effective learning content.
Instructional designers should be experts not only in education but in technology as well. They should know how to create and deliver appealing learning materials with modern authoring tools to make training faster, easier, and more effective.
The roles and responsibilities of instructional designers are quite varied. They include:
Defining clear learning objectives and creating compelling content that aligns with them.
Interacting with subject matter experts (SMEs) to collect information based on the learners' needs.
Creating a detailed storyboard of how an e-course should look and which interactions it should include.
Making online courses with an authoring tool for learning and skill building, and developing tests and assignments for performing knowledge checks and evaluating training effectiveness.
Creating supporting materials that include multimedia in various formats (e.g., audio, video, screencasts, gamification, etc.).
If this is the kind of work you want to do, keep on reading.
Step 1. Study ID Models, Theories, and Strategies
To create eLearning experiences that offer real-world value, you need to study the theory of instructional design. Learning about different ID models and strategies will serve as the backbone of your online courses, and will help you create content that engages and motivates the learner to gain and retain new knowledge.
ADDIE Model
The first handy design tool you should have in your eLearning arsenal is the ADDIE framework. It's been around since the 70s, and tackles the five stages each eLearning project goes through. They are:
Analysis. In the analysis phase, you need to clarify at least two things. Who is your target audience, and what should they know or be able to do after completing the course?
Design. Now that it's clear who you'll train and what knowledge they should get, you need to understand how. Which instructional methods, activities, textual content, and media assets will you use to create a killer learning experience?
Development. Now it's time to translate all you have into reality. You need to storyboard the text, produce graphics and videos, and develop the learning interactions outlined in the design stage. Then gather all the content and start building a course. It can be a challenging and time-consuming phase, but authoring tools can make your job faster and easier.
Implementation. This is the phase where the course goes live. Since it's ready, share it with your learners. For example, you can deliver a course right to the LMS they use.
Evaluation. Since evaluation can help make training even better, it's crucial to gather learners' feedback. You need to find out what works, and what should be improved.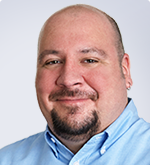 While ADDIE is certainly one of the most used and recognized ID models, it's important to be aware of other processes and be flexible, especially to real-world changes and conditions. There are several available models and methodologies for design and development you need to research: SAM, Kirkpatrick, Waterfall, Merill's theory, Bloom's Taxonomy, Agile, and others.
Whichever methodology you choose, be sure to explore and effectively practice that model for a deepened understanding. This knowledge will help immensely should you or your team move to a different methodology or process. I don't suggest that all models are the same or even interchangeable, but you can build on the foundational knowledge of one and use that to help you understand others. Then augment your core understanding by consuming existing information on instructional design concepts and fundamentals.
There are many books available to help get you started. Begin with the list of great reads compiled by Christopher Pappas. It includes:
Understanding By Design, 2nd Edition (by Grant Wiggins and Jay McTighe)
Beyond Bullet Points: Using Microsoft® Office PowerPoint® 2007 to Create Presentations That Inform, Motivate, and Inspire (by Cliff Atkinson)
Design For How People Learn (Voices That Matter) (by Julie Dirksen)
Michael Allen's Guide to E-Learning: Building Interactive, Fun, and Effective Learning Programs For Any Company (by Michael W. Allen)
Measuring Instructional Results (by Robert F. Mager).
Step 2. Explore the Psychology Behind Learning Behaviors
If you want to deliver good knowledge and skills, and keep your learners engaged and motivated, you need to understand them. You should realize how they absorb the information, what drives them to better learning results and, conversely, what can be a distraction.
If you're going to promote training in the workplace, start exploring the psychology and behaviors of the average adult learner. Of course, there's no single learning approach that works for everyone, though there are some generic things common to all people that you should know about:
Adult learners have a wealth of experience to draw on when learning and they want their voices heard.
They learn best when there are opportunities to self-reflect and internalize the learning.
They aren't used to taking direction in education and want to be respected for their experience. Ideally, they want to contribute their experience and wisdom when in a learning environment, rather than just absorbing content.
Adult learners need a purpose or motivation for learning, whether it's learning a framework that can make a process more efficient, and/or learning can help them achieve goals, ranging from the personal, to improving in their current role, or preparing for a new role.
They want their ideas and learning needs to be incorporated into the process; they want to be involved.
Many adult learners are self-directed, meaning they like to learn independently in a self-paced environment.
They don't have a lot of extra time in their day or life for learning and desire chunks/micro-learning/bursts of learning and individualized training. They are more motivated to learn if they have quick wins by completing learning quickly and learning that is catered to them.
To delve deeper into how adults learn, also explore existing adult learning theories, including Andragogy, Transformational, Experiential, and Individualized (Centric) learning.
Step 3. Choose the eLearning Tool for the Current and Specific Use
You've got the necessary theoretical ID background. Now, if you're hoping to move further into a career, you need to gain some technology skills. You can start by studying our list of 50+ tools for instructional designers. Of course, that doesn't mean you'll need them all, but you'll be able to choose one or more tools for your current tasks.
For example, you may try iSpring Suite. This is an authoring toolkit that allows you to build interactive courses that contain different types of eLearning content quickly and easily. You can enhance slides with tests and drag-n-drop activities, add video and audio narrations, build realistic dialogue simulations, and record and fine-tune screencasts and training videos with the integrated video studio.
Experience this eLearning demo to see what a course created with iSpring Suite looks like: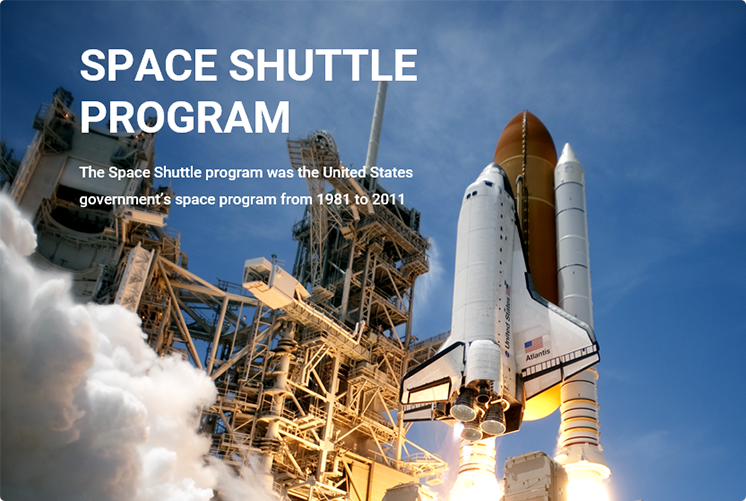 If this kind of content is exactly what you need, our guide on how to create online eLearning courses and Michael Sheyahshe's webinars will walk you through the whole process.
Still not sure? Explore some other amazing courses made with iSpring Suite or download a free 30-day trial and test drive all the features right now.
Step 4. Make eLearning Samples and Create an ID Portfolio
The next important step you need to take is to start practicing. Armed with all the necessary theoretical knowledge and an authoring tool, you can start creating e-course samples. And why not get two for the price of one and present some of your samples in your personal portfolio?
Having a good ID portfolio is the quickest way to get the job you're dreaming about. It'll provide your potential employers with an overview of your skills, educational background, creative abilities, and subject matter expertise.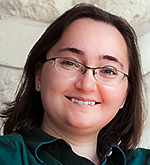 A perfect ID portfolio should include eLearning samples with descriptions. Describe your process and explain why you chose this approach.
If there's a particular kind of work you want to do, focus on that for your portfolio. For example, if you love creating software training, include software simulations and quick reference guides. This also applies to anything you don't want to do. If you can't stand working in a particular tool, don't include those samples to your portfolio. People wanting to develop in workplace training should avoid examples aimed at children and add samples for adults.
Your eLearning samples don't have to be long; most prospective employers won't sit through a 30-minute module. Just include an interesting snippet that can be reviewed in under 5 minutes. A sample might be just a few slides, or even a single interaction that shows off your skills.
For topics, pick something you know about or can research online. Topics like time management, handling customer objections, or software demos don't require much specialized knowledge. Topics that are realistic for workplace training are more effective as portfolio samples than overly simple topics like "how to make a sandwich." Think about the learning objectives and show off your instructional design skills, not just flashy development skills.
Another problem novice instructional designers usually face on their way is what services to use to showcase their works. Of course, you can use various portfolio website builders, but, in my experience, the ideal solution is a personal website with a custom domain. When you own your own site, you have control over everything: how it looks and what you include.
Check out our roundup of ID portfolios to get ideas on how to create your own personal portfolio.
Step 5. Learn from Other IDs' Experiences
Another vastly important piece of this puzzle is the human element. To become a good instructional designer and develop continuously in your profession, you need to learn from those who have walked a similar path and come out on top.
The first step to expanding your knowledge is to follow some of the top instructional designers' blogs. Since there are hundreds of eLearning blogs on the internet, we've compiled a short list of must-reads. All of them, in general, give insights on how to create better learning experiences, use authoring tools, and manage eLearning projects.
Step 6. Keep up with ID and eLearning Trends
An instructional designer should always stay up to date with two things: trends in instructional design, and trends in eLearning technology. In fact, it's hard to split them up, since one follows from the other. However, the first is more about popular approaches to ID like video-based learning or mobile learning, while the second is focused on emergent technologies like virtual reality and artificial intelligence.
Keeping up with ID and eLearning trends, you may look into new areas and skills you want to upgrade and find new ways to make learning experiences even better.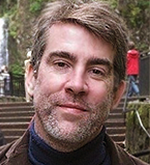 There are four sources of "trendy" knowledge you shouldn't ignore:
The simplest thing you can do is to find experts in the field in social media, including LinkedIn and Twitter, and keep up with what they're posting about.
Join professional organizations such as ATD and eLearning Guild. Follow them on social media and read their websites.
Attend conferences in the eLearning and training industry, where you can meet other professionals. Watch their informational presentations and see their product demos.
Create a "community of practice" with like-minded coworkers or eLearning professionals in your area. Have regular meetings or webinars to discuss ideas, books, trends, and new products, and help one another keep abreast of what's what.
You may try all this, but you need to be wary of marketing hype and the seductive qualities of the latest new things. There are a lot of unfounded learning myths out there already, and excitement over the newest trend has a tendency to add to that.
So be open-minded to new trends, but also be skeptical; make sure the claims line up with what you know about how people learn and look for supporting data. Learning researchers like Dr. Will Thalheimer (and others) are great at helping you separate what's real from what's snake oil in the learning profession.
---
A career in instructional design is exciting, but beginnings can be difficult and confusing. We hope our guide will help you start your career and move toward the top of your field step by step.
Takeaways
Learning about different ID models and strategies will serve as the backbone of your online courses and will help you create engaging content.
Studying the psychology and behaviors of the adult learner and exploring learning theories will help you provide your audience with the most meaningful and memorable eLearning experiences.
Along with a theoretical ID background, you need to gain some technology skills and choose eLearning tools that meet your requirements.
A perfect ID portfolio should be focused on the particular kind of work you want to do, and include eLearning samples with descriptions.
Following some of the top instructional designers' blogs is an effective way to expand your knowledge of ID.
Keeping up with ID and eLearning trends, you may look into new areas and skills you want to upgrade and find new ways to make learning experiences even better.