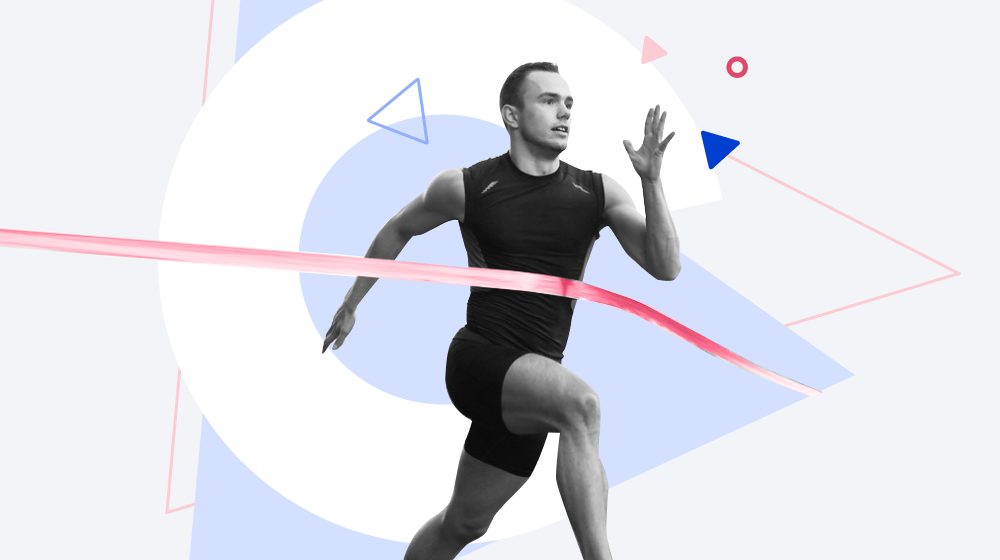 Companies that deliver corporate training can boast a 218% higher income per employee and a 24% higher profit margin than those who don't. Investing in employee training and development, when done well, is profitable.
However, making coaches fly to your affiliates and hosting instructor-led sessions after work can be overwhelming for a business. Luckily, corporate learning is changing rapidly. With mobile devices, the Internet, and opportunities to work remotely, the physical barriers to training have been eliminated. What also makes learning anywhere and anytime possible is a corporate LMS. In fact, corporate LMS software offers much more than that.
Let's have a look at what a corporate LMS is, and how your business can benefit from it.
What is Corporate LMS?
A corporate learning management system (LMS) is software for delivering online training and learning content to your employees. Corporate LMS helps onboard new employees, then get them the knowledge and skills required to perform their roles, and, ultimately, advance faster in their careers. You can learn more about how an LMS functions and how to organize online training with an LMS.
Here are five reasons why you need a corporate LMS:
You can save your company money by reducing training costs significantly, including travel, accommodations, and other event expenditures
The learning experience is no longer bound to a classroom. Employees can take courses at their own pace, wherever and whenever it's convenient.
A learning platform allows you to train the staff from different locations at no extra cost.
You can reduce senior employees' workload. With online onboarding, new employees don't have to take seasoned employees away from their tasks. The new hires can get up to speed more independently, and you can reduce the amount of face-to-face mentoring.
A corporate LMS platform makes it easy to keep track of who has completed a course and how well they performed. You can use these useful analytics to improve your development program.
Who Uses Corporate LMSs?
Corporate learning management systems can be helpful both for SMBs and large enterprises, as well as nonprofit and governmental organizations of different sizes. For small and medium-sized businesses, a corporate LMS facilitates development without excessive costs and loss of productivity. For large enterprises, it makes it possible to train entire branches, departments, local offices, franchisees, and resellers, and transfer knowledge efficiently.
Depending on a company's size, an L&D or HR team will handle corporate online training and use LMSs for this purpose. Within an organization, the following categories of users can be identified:
An administrator – when it comes to complex LMSs, this can be an IT technician who administers the system, but in more accessible systems, a course author can be an administrator
An author – a person who creates online training programs and adds courses to an LMS
Users or learners – trainees who study materials on the platform.
Types of Corporate LMSs
Learning management systems differ in two basic ways. First, LMS vendors can produce either open source or commercial software. Second, they can range from locally hosted software to cloud-based software as a service (SaaS) solutions. Let's look at these types of LMSs briefly:
Open-source LMSs – license-free solutions suitable for non-profit purposes. These can be adjusted to the user's particular needs thanks to open code. However, this requires you to have an IT technician and spend on server and hosting architecture maintenance. A prime example of Open-source LMS is the Open Edx platform. Due to its XBlock technology allowing easy content creation and management, as well as detailed platform customization. Open edX rapidly grows in popularity.
Commercial LMSs – proprietary software with license fees. These are created and managed by LMS vendors that provide tech support to the customers and take care of their sustainable operation. Commercial LMSs can be installed or delivered as a cloud-based SaaS solution.
Locally hosted LMSs – the software that you host and maintain in-house. It presupposes high setup fees and the specific license duration. Your IT team is in charge of its operation and security.
Cloud-based LMSs – hosted on the web by vendors, accessible anywhere on any device. It doesn't need heavy IT infrastructure or a strong IT background on your part. It's the LMS vendor that delivers access to this service, maintains the system, and safeguards your data with encryption protocols.
Main Features of A Corporate LMS
You may have various training needs and, consequently, different requirements for a prospective LMS platform. But, in general, any LMS will address these three basic requirements: manage users, manage courses, and assess training progress.
Main LMS features:
User management. You can add and edit users, organize them in groups and departments, and assign roles to them.
Course management. You can upload, manage, and deliver learning materials to learners.
Progress tracking. You can assess how a particular learner or a group of learners performs in a timely manner.
Some extra features:
Learning path. If your corporate training program is dedicated to several topics or contains few content items, you can organize them in a compound course called learning path. Inside this learning path, you can deploy specific evaluation criteria, deadlines, and rearrange the units.
Event calendar. If your corporate training program includes in-class activities or webinars, you can schedule and monitor these training events in your LMS as well. The LMS will notify learners of upcoming events and get this off your table.
Certification. When an employee completes a training course or a test, they anticipate validation from you and appreciate some reward. LMS platforms can issue certificates for them and facilitate overall professional certification in your company.
Mobile learning. A good LMS will be available for learners anywhere and at any time. It should be accessible on any device as an app. Also, users will find it helpful to take courses when offline and get their results automatically sent to the system when they are back online.
Social media tools. LMS platforms can support likes, shares, discussions, user feedback, and other features similar to social media platforms. They provide more collaborative learning experiences and improve engagement.
Gamification. Another way to learners' engagement and motivation. Employees can have a friendly competition while collecting points and badges for finishing their training modules.
Software Related to Corporate LMSs
Let's take a look at some types of software that are related to corporate LMS software.
Authoring software
Authoring tools are a type of software used to create digital educational content and deliver it via an LMS. More precisely, it can include interactive courses, video lectures and tutorials, quizzes, and simulations. Authoring tools differ in their functionality and accessibility. Some corporate LMS platforms include bundled authoring tools that can help the user build full-fledged interactive courses, quizzes, conversation simulations, and branched scenarios. With a built-in course editor, you can create simple courses and tests right in the LMS.
Digital knowledge repositories
A digital knowledge repository is an online central location for the learning content of an entire organization. In other words, it's a corporate knowledge base. This type of software is a great vehicle for just-in-time learning, as employees can access information in this library whenever it is needed. They can also communicate in discussion forums and contribute knowledge to the storage. Administrators can set permissions and control policies for access to information.
As a standalone solution, digital knowledge repositories can be helpful for post-training support. Or they can have integrations with other corporate software solutions or with LMS platforms.
Hosted course platforms
These platforms host online courses from various vendors and have e-commerce capabilities. There, individuals and companies can upload or build courses and sell them to customers. It's like a marketplace for courses that facilitates the delivery of eLearning content to end users. Read more about platforms for selling and purchasing courses here.
Microlearning platforms
A microlearning platform is designed to deliver knowledge on the go, in easily absorbed bite-sized chunks to fit into a daily workflow. On microlearning platforms, companies can build microcourses from prepared materials or access existing microlearning content provided by the platform. Microlearning platforms are agile and mobile friendly, which allows employees to access task-based knowledge wherever and whenever they need to.
Despite the fact that the market already offers an abundance of employee training solutions, an LMS can substitute many of them and be an all-in-one system for you. Now, let's delve into the ways a corporate LMS platform can benefit your business.
How Can Corporate LMS Software Help Your Business?
New Hire Orientation
With a corporate LMS platform, you can put most of your employee induction training on autopilot. You only need to create a core corporate training program once, and then assign it to all new hires. An orientation program is usually prepared by an HR manager on the following topics:
сompany's history
mission, vision, and values
corporate policies
corporate culture
organizational structure and leadership team
products/services and their main benefits
key clients and partners
Outcomes: A good induction training experience can simplify and streamline the new hire adaptation process, increase their retention, and get them to work faster.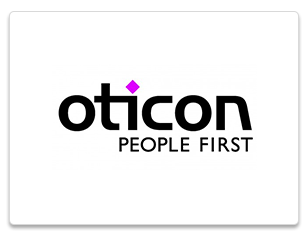 Oticon
With iSpring, Oticon, Inc. provides onboarding for new employees.
"When new account managers join Oticon, Inc., they go through a 10-week onboarding program to help them acclimate to the company and become productive quickly.
We use eLearning to help our account managers acquire knowledge about our company, our products, and our technology, and then use in-person training to teach them how to apply this knowledge to deliver the quality service our customers expect from Oticon."
Once success is achieved with an orientation program, most organizations start to add more specific training: sales, operations, management, even training for how to use company benefits or put in for a vacation will probably make its way into the corporate LMS platform.
Here are a few examples:
Product Knowledge Training
Product learning can either be a part of onboarding for new hires or can be accessible for any employee who needs to refresh their knowledge. With an LMS for corporate training, you can also educate staff on new products or services, even before those products and services are released.
A typical online product training course gives learners comprehensive information about features, benefits, and how to use the product. There is typically a quiz at the end of the course to assess how knowledgeable the employee is about the product, and see if they need additional training.
Here you can see a demo of a Cleaner Pro-15 Vacuum Cleaner online training course.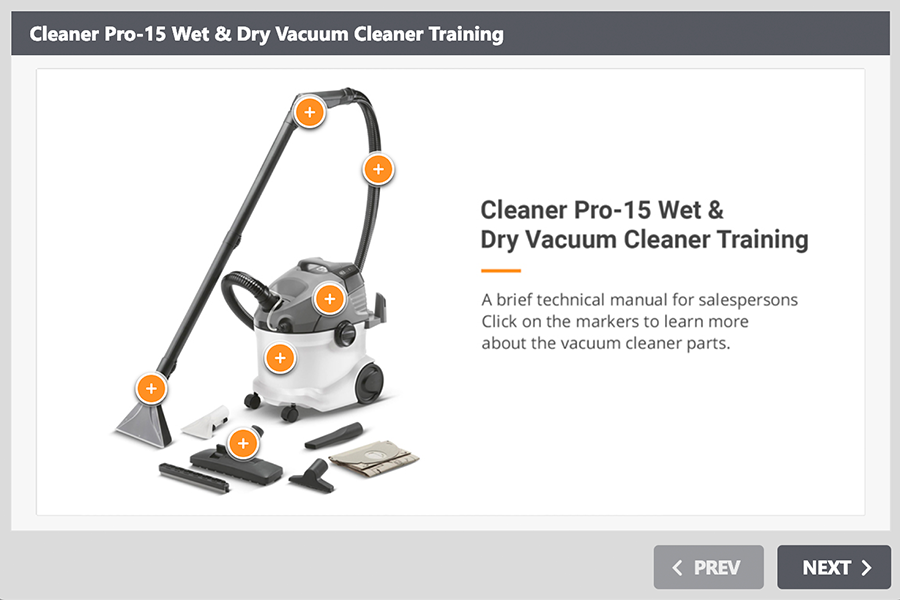 Outcomes: Good know-your-product training can help empower your teams and boost both sales and customer satisfaction metrics.
Success Story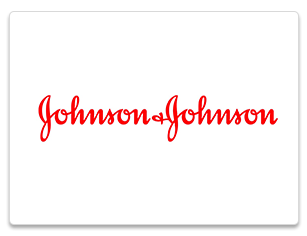 Johnson & Johnson
With iSpring, Johnson & Johnson trains sales representatives.
"Johnson & Johnson represents more than 25 brands and 350 products. Our employees must know all of them. Every 2 months we provide training for our sales representatives on various product lines. With iSpring, we regularly check the knowledge of 400 field employees from different regions. This keeps our staff focused and affects our sales results."
Job-Specific Skills Training
Job-specific skills are skills required for a particular job. For example, an architect needs CAD (computer-aided design) skills, a teacher must know how to plan lessons, and a programmer has to be great at coding.
Job-specific skills training is a core component of employee education, especially for those in technical roles. Because technology is constantly changing, even tenured employees need to update skills regularly.
With a corporate LMS, it's easy to involve staff members in training on a regular basis thereby ensuring continuous learning. It's even easy to involve and engage staff members in collaborating to develop new training.
Outcomes: Ongoing job-specific skills training can help your employees always stay up to date with the latest developments and improve their performance.
Success Story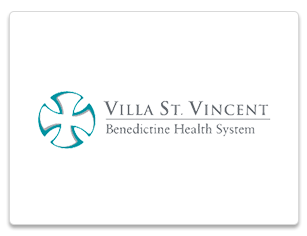 Villa St. Vincent
With iSpring, Villa St. Vincent prepares employees for the Nursing Assistant Competency Exam.
"We train new employees to become CNAs on an ongoing basis. Our program includes 43 hours of online curriculum completion (through iSpring),16 hours practicing laboratory skills, and 16 hours of clinical skills.
Since moving our training to iSpring Learn, we managed to increase employee retention from 69.6% to 86.4%."
This is a fragment from the Villa St. Vincent's course for CNA certification.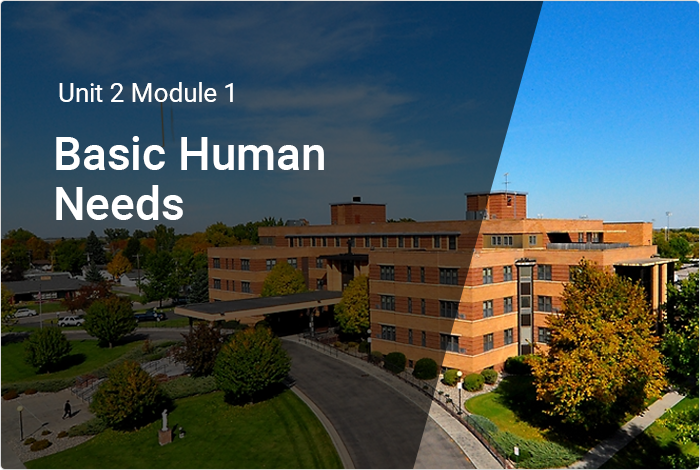 Sales and Customer Support Skills Training
Courses on sales teach learners how to sell products better: predict customers' needs, present products in terms of customer benefits, handle objections, close sales, etc. Customer support skills training educates employees on how to make customers feel listened to, while quickly executing processes that resolve problems.
Corporate LMS software allows for learning process automation and better engagement. You can provide your learners with beautiful SCORM-compliant courses, assess their knowledge with online quizzes, and develop their sales and communication skills with the help of dialogue simulations.
Outcomes: A good training experience can make your employees better equipped to increase sales, and well-trained service & support teams can convert customers calling about a problem into brand evangelists.
Success Story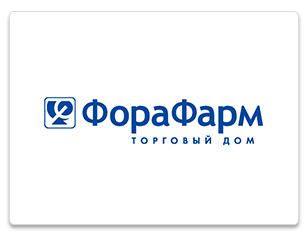 ForaPharm
With iSpring, parapharmaceutical distributor ForaPharm trains salespeople.
"We deliver product knowledge learning and train our salespeople with dialogue simulations which are extremely helpful for building communication skills. In the form of a game, our employees work out the scripts and learn to present a product.
Since implementing iSpring tools, the level of our sales team performance has doubled vs. only in-person training."
This is an example of a car sale dialogue simulation.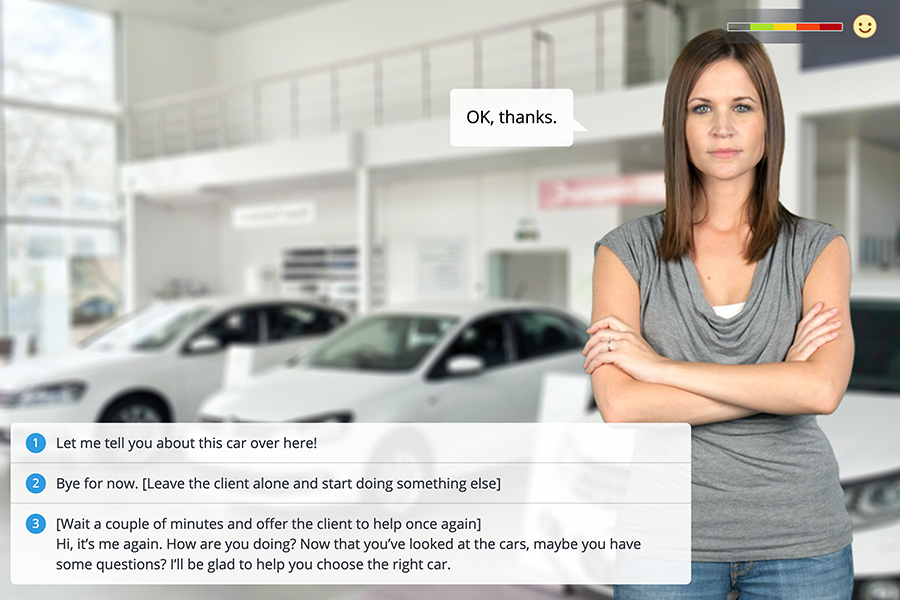 Channel Partner Training
With a corporate LMS platform, it's possible to educate channel partners across the globe. Such training gives them insights into your products, the development pipeline, new features, new product applications, and how-tos. Plus, you can provide your partners with compliance training and help them build sales and customer support skills.
Outcomes: Online channel training can help you enhance your company's network and upgrade your business.
Success Story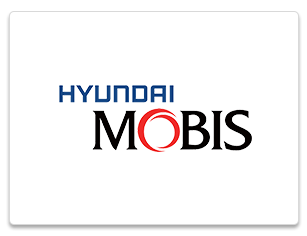 Hyundai Mobis
With iSpring, Hyundai Mobis provides high-quality training to 400 dealerships in Russia.
"We mostly train parts managers. With iSpring Learn, we teach them how to work in the Dealer Communication System (DCS) and assign them courses about our corporate culture and main business processes.
Having moved to online learning, we managed to reduce training costs by 5X and tripled the pace of learning and enrollment."
By investing in a corporate LMS platform, you can provide your employees and partners with continuous learning. Ongoing professional development is a driving force behind achieving goals and remaining competitive. Companies that know more, grow more!
How to Select the Right Corporate LMS
Selecting the right learning management system for your company can be quite challenging and take a great deal of time and money. There are a lot of things to keep in mind, such as whether or not the LMS can really help solve your existing business problem, whether it has all the necessary features to fit your training needs, or if it's going to stay within your budget.
Here is a list of useful resources that can make the LMS selection process much easier:
Want to see an LMS in action? Try a demo today! Give iSpring Learn LMS a 30-day test drive and check out all the features of the learning platform for free.